Web Development
We design web pages that are visually appealing, clean, and professional.
Visitors form their first impressions within milliseconds and a visually appealing web page will encourage further exploration and repeat visits.
Incorporating our experience, flexibility, and personal service, we develop websites that are not only visually compelling but have the highest level of functionality and standards to help your organization create an effective internet presence and deliver leads, clients, and conversion.
An effective mobile presence for your brand is critical.
Google reports that 90% of people now move between multiple devices - smartphones, PCs, & tablets - to accomplish their goals. We ensure that your web pages and apps work flawlessly on iPhones, Android and Windows phones.
Websites must be designed with both humans and search engines in mind.
We incorporate the highest standards of SEO (search engine optimization) to maximize your sites ranking on the search engines and build in the SEO from the very beginning, keeping in mind the major signals that the search engines use to assess the relevance of a site.
Website loading time has become a major factor in Google search engine ranking.
We speed-optimize every line of code, script, and image, and employ local and server side caching so that your website always provides its viewers with the best experience and near-instantaneous page loading speed.
We will tailor your website to your every need and ensure that it uses the latest techniques to keep it future proof.
Our work always includes a one year guarantee and three months of maintenance.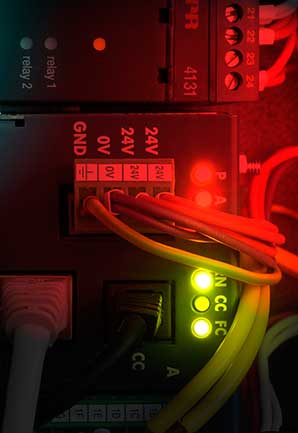 We also offer an extended maintenance plan.
We take the pain out of keeping your site up to date, error free, and secure by providing maintenance and management services. These include monitoring and revising individual web pages, incorporating on-going user & client needs and keeping a close eye on your internet visibility and reputation.
We will make sure your site stays secure and on-line. We employ services that immediately notify us if your site goes off-line for any reason at all and we immediately work to resolve the issue.
We provide protection against malicious hackers, viruses, and the many on-line threats. Cyber-criminals and other malefactors are an ongoing headache that can at best disrupt the smooth running of a website and at worst destroy your hard-earned reputation and the trust of your clients.
We also monitor the web for malicious statements or bad reviews regarding your business. These can quickly tarnish your image and linger for years. If negative reviews are apparent, we will take action and advise you on the best strategies to dilute their influence.
Clients using our monthly SEO service receive this maintenance package at no additional fee.
Change or update your content with a quick email or phone call, never worry about a virus taking down your site, and enjoy the peace of mind that comes with your own dedicated webmaster and internet advisor.
Imaginary Internet Web Development & Strategies
Unique & Powerful Websites & SEO Services
for Businesses & Creatives
---